We carry out all kinds of agricultural research activities across entire value chains.
Our goal is to re-invent innovation into research on development issues and market research. Our approach is what drives clients to seek us out when traditional methodologies have failed them, to facilitate change within sectors and organizations, both small and large, and to turn true understanding of issues or problems into business opportunities.
We focus on understanding your business needs so we can provide the right solutions and expertise to uncover insights needed to make impactful decisions that will drive growth. Our clients are not just numbers on a spreadsheet but real people who we engage with on regular basis, collecting feedback that grows meaningful relationships overtime. We also offer access to a global network of expert researchers, sample providers, in-depth analysis, and other research services. We provide full-service research solutions by partnering with our network of expert providers. We are always available to ensure your research objectives are met with success.
Innovation is the process of turning opportunity into new ideas and putting these into widely used practice so that value is created. Innovations are required to leverage the opportunities present in low-income markets and to create environmental, social and economic impact.
Disruptions brought about by innovations present challenges to stakeholders in agricultural value chains as well as opportunities to participate in new markets. Using frameworks (structure, functions and relationships), we help in the effective adoption of innovation systems by farmers to enhance their decision-making process, increase their overall operational efficiency, competitiveness and sustainability.
Agripreneurs Africa works with its clients and partners to jointly develop, fund and implement customized innovation solutions to achieve the planned objectives. This relates not only to products, services and technologies, but also to business processes, distribution channels, partnership networks and organization models. Innovation solutions combine different individual components which can be customized to meet the requirements and objectives of clients and partners. Our program uses the following model:
Discover
Source the best innovations through market insights, innovation scouting,
Discovery of challenges and selection management.
Start Up
Launch innovations in markets with feasibility study, pilot management, startup support and investment ready services.
Increase the scale of innovations through market expansion, portfolio management and innovation diffusion.
Finance
Secure funding for innovations through investment advisory, investor access and fund management services.
Community and Local Projects
These are projects managed by startups in various communities and supervised by Agripreneurs Africa.
These projects are implemented in conjunction with organizations within the various local communities (schools, hospitals, ngos). They serve as places where startups have hands-on as they also manage their enterprises.
Joint Pilot Projects
These are projects managed by selected startups that have demonstrated promising results.
These projects are supported by Agripreneurs Africa and partners for equity over time
Investment Projects
These are projects managed by Agripreneurs Africa and partners as evidence of their innovative approach, using them as best practices.
Agripreneurs Africa's solution partnerships provide a platform for clients, partners and its community to jointly research, develop, fund and implement Innovation Solutions. Few relationship models to be followed include:
Joint Fundraising
Formation of alliances to jointly raise funds for solutions
Revenue Sharing
Distribution of financial returns between solution partners
Sweat Equity
Provision of equity in exchange for non-financial innovation support
Success Fee
Variable fee of engagement linked to successful solution implementation
Impact Investment
Facilitating investments through different financial instrument
Innovation solutions are implemented over the strategic stages using a lean startup process.
Depending on the specific partnerships structured, the life cycle for each stage typically includes research, development, funding and implementation. Agripreneurs Africa works closely with its partners to undertake a context analysis, develop an implementation plan, secure sufficient funding and execute the project successfully.
The management of innovation projects is complex by nature and requires unique approaches to be successful. Agripreneurs management model is responsive to emerging lessons learned and documented as best practices. Additionally, with dedicated project teams and experts that can operate globally, Agripreneurs effectively executes innovation solutions in remote areas by using a networked approach which employs suitable tools and resources to ensure high quality results.
Agripreneurs Africa's team includes experienced development, investment and entrepreneurial professionals, all of whom are committed to improving the lives of low-income people.
Agripreneurs Africa's aim is to work to achieve impact in several regions globally with specialized focus on Africa. Agripreneurs Africa's innovation community comprised of diverse members as follows.
• Individual and institutional
• Investors to finance early stage enterprises
• Experienced individuals that provide intensive support to entrepreneurs
• Vendors across agribusiness functions that provide services to enterprises
• Experts, mentors and service providers, Agripreneurs Africa taps into a crowd of over 30,000 social-media members through Facebook and LinkedIn networks to ensure the best resources are used to deliver high quality, timely deliverables.
2nd Floor, Meshama House, Dansoman Junction, Accra, Ghana
Postal Address: P.O. Box KA 18202, Airport-Accra, Ghana
Mobile: + 233 507 713 661
Office: + 233 203 003 611
Australia Office: + 614 787 185 31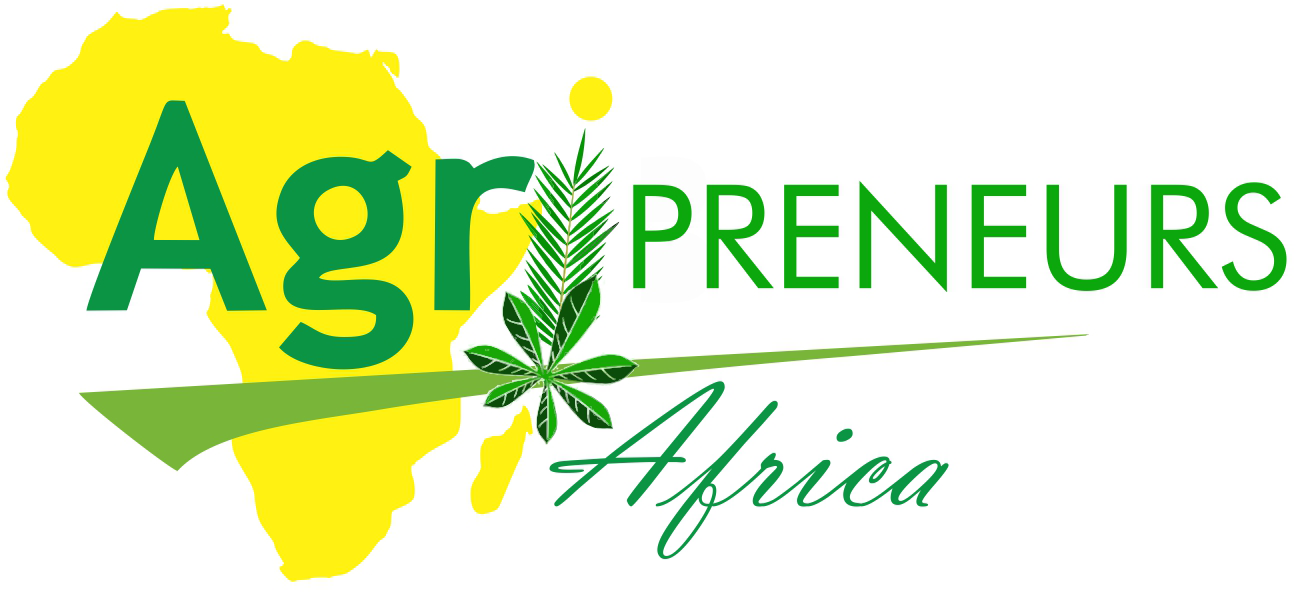 Enhancing Quality Food Production, Enriching Lives
Website: www.agripreneursafrica.org
Email: info@agripreneursafrica.org
All Rights Reserved. Copyright © 2020 Agripreneurs Africa.